09.10.2019 Marseille – Today we mark the 85th anniversary of the assassination of the Knightly King Alexander I Karadjordjevic in Marseille. On the initiative of the Kingdom of Serbia Association, a commemoration was held in this city to commemorate the King Unifier.
The ceremony was attended by HRH Crown Prince Alexander and HRH Crown Princess Katherine, Minister of Labor, Employment, Veterans' Affairs and Social Affairs of the Government of the Republic of Serbia, Mr. Zoran Djordjevic, representatives of the Serbian Armed Forces, as well as a delegation of the Kingdom of Serbia Association, led by the President of the Association, Mr. Sasa Susic.
On this occasion, a large number of Serbs living in France, as well as French, who keep the memory of the Knightly King and the great friendship of our two countries, gathered in Marseille.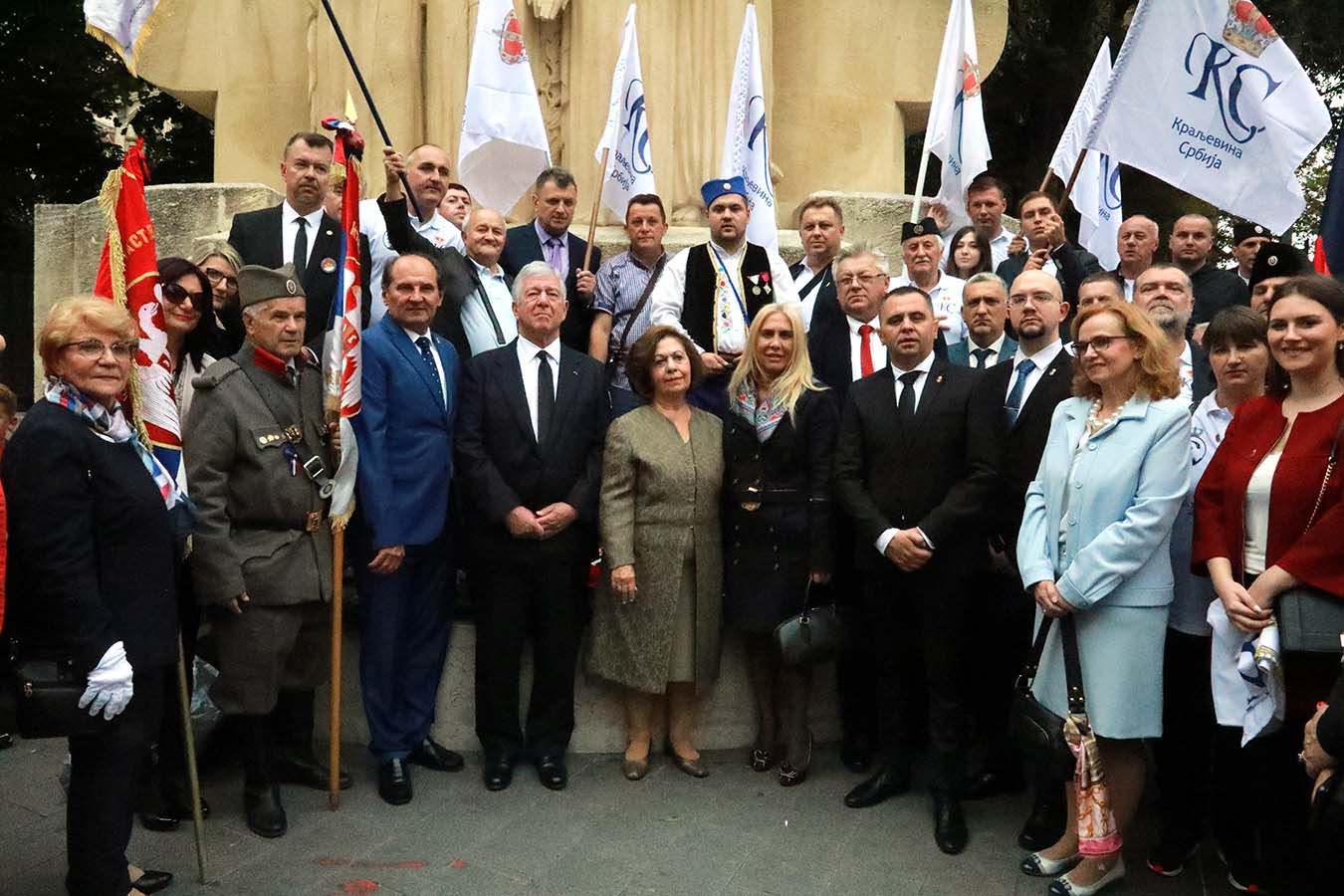 The great help in organizing the celebration of this sad anniversary was also given by Mr. Nenad Stojanovic, President of the Kingdom of Serbia Association in France.
As the tragic event also commemorates the assassination of Louis Bartu, the French foreign minister, Serbian Ambassador in Paris Natasha Maric and Secretary of State of the French Ministry of Defense, Genevieve Darajsek, were also present.
See more photos at LINK
Kingdom of Serbia Association's Info service