The members of the Kingdom of Serbia Association from all over Serbia marked the Statehood Day of Serbia, "Sretenje", 15 February 2019.
Members of the Association attended the Holy Orthodox Liturgy in the church in Orasac, served by His Grace Bishop of Šumadija g. Jovan, and then, together with our friends from the Ravnogorski Movement, paid tribute to the Supreme leader Karadjordje and his heroic soldiers, in the Marićevića jaruga, the place where the First Serbian Uprising was started.
Later that day, the members of the Association welcomed at Oplenac the emmisary of HRH Crown Prince Alexander, Mr. Predrag Markovic, member of the Crown Council, who laid the wreath at the tomb of the founder of the Karadjordjevic dynasty. On behalf of the Association, the wreath was placed by Mr. Mario Majstorovic, President of the KS, and Jovica Zikic, President of the Municipal Committee Topola. The ceremony was also attended by HRH Prince Michael.
At the Karađorđe's barracks, the Managing Board and the Executive Board of the Association held a joint meeting on which the guidelines for further work were set.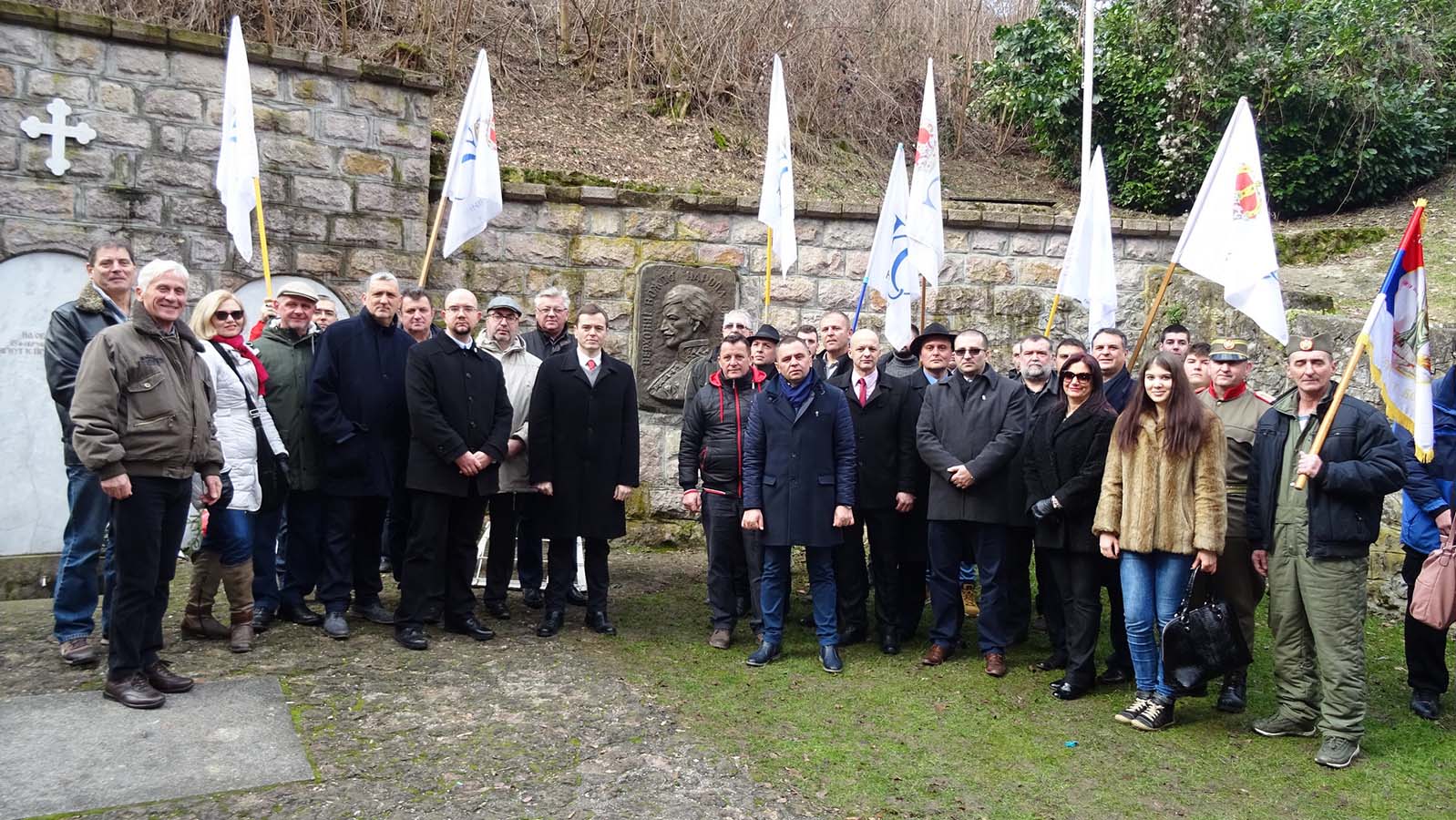 On this occasion, His Royal Highness Crown Prince Alexander congratulated the citizens of Serbia the Statehood Day:
"On the occasion of Statehood Day, I extend my warmest congratulations and best wishes to the citizens of Serbia. The Meeting of the Lord is the day when we remember our history and prepare and celebrate the future of Serbia. On this day, 215 years ago, the building of modern Serbia began with the First Serbian Uprising led by my great-great-great-grandfather Karadjordje, and 184 years ago the first Serbian Constitution was adopted.
Today, Serbia is a country in which democratic principles are being constantly promoted, which recognizes the importance of human rights and respecting all differences, be they religious or ethnic. Let us persevere on that path and continue to build a state of law in which the citizens live in safety and with dignity, a country that remembers and respects its history, being always focused on the future and preserving Serbia for our children.
Remembering the Meeting of the Lord of 1804 and wishing all of us to always celebrate this day as unified citizens of Serbia and the whole world, I congratulate you our great feast. Long live Serbia!", said HRH Crown Prince Alexander in his message.
Picture gallery – LINK